If you get an email that looks like it came from one of your friends and looks like the one below, don't click on any of the links in that email. Let your friend know that their email may have been compromised.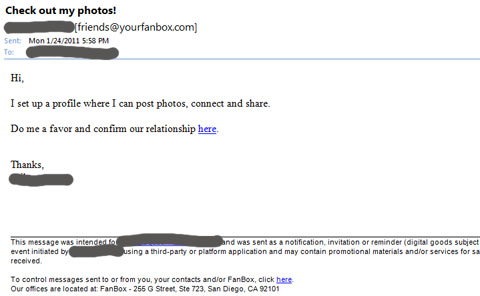 I don't know if this new scam has anything to do with Facebook, but whoever created it is taking advantage of people's desire to be connected to their friends.
Never take it for granted that a relationship confirmation request like this is legitimate. If it looks suspicious, ask the friend that it appears to come from. That's what I did when I got it from two friends within minutes of each other.
The email looked odd and I wasn't expecting it, so I asked one of the people I got it from; she confirmed that she had not initated it.

PS; if you've already clicked on one of the links in an email like the one above, change your email password.