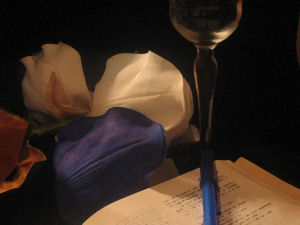 Autumn T Newell, a soon to be published author, and Prism Enterprises have launched her new website; AutumnNewell.com.
Autumn is a soon to be published author with two books nearly ready for publication. Both book should be out in 2010.
Autumn says, "I'm finishing up the rewrite of a creative nonfiction work titled A Quiet Storm In Autumn."
"Someone once said, we should all write our life story. What they failed to mention was, it takes willingness to face demons [and] then pour out your blood and guts in 12 point, Times New Roman font. Then get on your knees and pray a publisher doesn't throw your work into a slush pile. Whew!"
Autumn's other book is a Novella titled Beneath Dreary, a fictional piece about one woman's encounter with domestic abuse. It's a 40,000-word work of Inspirational women's fiction, African American women's fiction or mainstream fiction. Take your pick.
I'm excited to be working with Autumn; she's an inspiration to me while I work on my own writing projects.
Please take a few minutes to check out Autumn's new website, especially if you are an aspiring writer in any subject: www.AutumnNewell.com