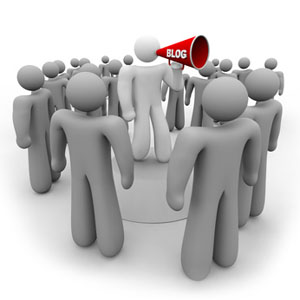 One of the keys to driving traffic to your blog is to continually add fresh content on a regular basis. Posting at least three articles each week with at least 200 words of content will drive traffic to your website, engaging and growing your audience.
Posting three articles each week isn't as difficult or time consuming as you might think; for one of my affiliate marketing websites, I spend about an hour each week creating and scheduling those three articles to post throughout the following week.
In addition to creating at least one new article of your own, there are several ways to get quality free content. You can even pay a professional for content tailored to your niche.
Original Articles by You
Fresh articles written by you every week are very important to your blog. You probably started your blog to, well, blog; so, blog already.
If you struggle with ideas to write about, as we all do from time to time, there are several ways to come up with article ideas:
News of the day


Is there something in today's news that is relevant to your blog? Write about it.
After seeing weeks of news reports about the BP oil spill in the Gulf, Autumn T Newell decided to use her blog to vent a bit. Her short rant is a bit off topic for her blog, but sometimes you just have to blow off a little steam about a subject that everyone is steamed about.
Other bloggers
Do you follow other bloggers in your niche? Did they write an interesting article that you have a different take on? Write an article about the same subject, quoting (and linking to) their article, and presenting your perspective on the subject.
Be sure to post a thoughtful comment on the other blogger's article stating your perspective along with a teaser about your article.
What's hot on Facebook?


It's likely that the hot topic in your circle of friends on Facebook is what's hot in the news, but not always. If the hot topic is relevant to your niche, write a quick article about it and post it on your Facebook wall while your friends are still interested. There's no telling how many of them will repost it for their friends.
What's trending on Twitter?


Again, like Facebook, the hot topic may be what's hot in the news. Check the Trending list several times a week so you don't miss a great opportunity to get in on the buzz, especially on #FollowFriday (#ff). Make sure your blog is auto-tweeting every article you post.
Listen to Your Audience
Has a reader posted a question to one of your posts that could be turned into a new article? A visitor to my model railroading site Model-Train-Tips.com emailed a question about the proper use of a specific type of scenery material. I didn't know the answer, so I did some research on the internet and was able to put together an article that answered his question, complete with videos.
Listen to Yourself
Keep a notebook with you at all times to jot down article ideas as they occur. You might be at work, at lunch, or anywhere when inspiration strikes. Make sure you can capture the idea in writing before you forget it.
Free Content
There are several sources of content available for content for your blog. Free article sites like EzineArticles.com and ArticlesBase.com, just to name two, are excellent sources of free articles.
One thing to keep in mind, however, is that you are required to paste the entire article, complete with links to the author's website. This is the tradeoff for getting the free content.
Free articles are a great way to supplement your own content, but make sure they're relevant to your blog so your readers will find the information valuable. Don't get too hung up on the fact that these articles will take your visitors away from your site, if you're audience sees you as a source of good information, they'll come back to see what else you've got.
Guest Blogging
Invite your audience to submit articles; you may be surprised at the response you get.
At Model-Train-Tips.com, I have a section devoted to model railroad layout photos built by other hobby enthusiasts. I invite visitors to share photos of their layouts. Chuck, one of my visitors, took me up on this and sent some great photos of his awesome layout in October 2009.
I added the photos to the section I created for this and wrote an article about his C & G RR layout based on the information he sent me. Not only did the website and this section start getting more traffic, partially from Chuck's friends and family, but he sent more pictures and information every time he made major enhancements to his layout.
As I write this in June 2010, Chuck has sent five additional sets of photos of enhancements to his layout. Each time, I added another page to the section devoted to his layout and mentioned it in my newsletter. Last week I wrote an update article about the layout and got another traffic spike.
By asking for visitor's contributions, I gained valuable content for my website that visitors love, and Chuck has a place to showcase the results of his skill and passion; it's a win/win.
Press Releases
Using press releases from public companies doesn't lend itself to most blogs, but if your audience would find this information useful, press releases are a great source of free content.
At Midwest-Casino-Slots.com, I often use press releases from casinos announcing special events or big name entertainers performing at their facility such as this article about Crystal Gayle and Loretta Lynn scheduled to perform at Grand Casino Hinckley.
Not only are press releases a great source of free content, but having celebrity names in your content is a great way to get loads of traffic through the search engines!
Content for Sale
There are a number of writers and websites that specialize in providing custom articles written for your website. Private Label Rights content, or PLR, are typically a series of articles written to your specifications. They can also be pre-written articles about your niche that are limited to a finite number of buyers.
PLR prices range from free to several hundred dollars per series. If you have the budget for this, it can be a great way to build or enhance content on your blog.
Engage and Build Your Audience
Posting three articles to your blog each week will give your audience relevant content to read on a regular basis, keeping them engaged as well as growing your audience over time.
What are some other ways are you using to create content for your blog?