Now that your new WordPress website is installed, you'll want to get "under the hood" by logging in to the Dashboard.
In your browser's address bar, add wp-admin to your website's web address.
Example: yourdomain.com/wp-admin
Your log in page will be displayed: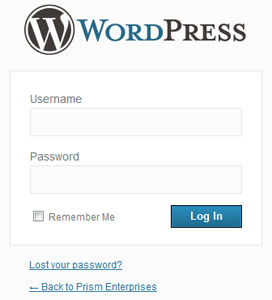 Log in using the Username and Password you set up when you installed WordPress.
Your Dashboard will now be displayed: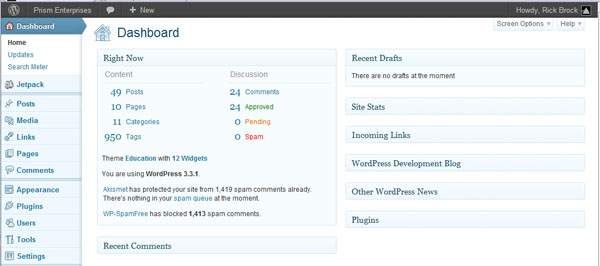 From the Dashboard, you can access everything you need to manage your WordPress website. The next tutorial will take you on a tour of the WordPress Dashboard.
Take the Dashboard Tour